Filmpolitiet
Birger, Marte og Sigurd oppdaterer deg på ukas aktuelle filmer og serier! Her får du tre timer med godt selskap og den beste P3-musikken.
6. november 2022
06.11.2022 • 2 t 57 min
I dag: «Enola Holmes 2», «The Young Royals» S2, «Bullet Proof», «God of War Ragnarök», «Crimes of the Future», «Wendell & Wild», «After Yang» og litt til! Programledere er Birger Vestmo og Sigurd Vik.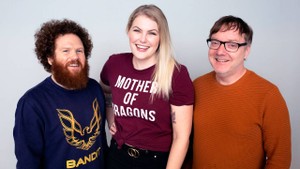 Medvirkende
Medvirkende:

Rune Fjeld Olsen

Programleder:

Birger Vestmo

Programleder:

Sigurd Vik